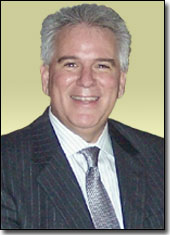 Joseph E. Deming is an attorney at law, licensed to practice in New Jersey and in Florida. With over 33 years experience, there is a significant volume of tasks undertaken successfully on behalf of clients, particularly with regard to family, property, and commercial matters.

• Member: New Jersey Bar (1978)

• Member: Florida Bar (1987)

• Member: New Jersey Municipal Prosecutors Association

• Municipal Court Judge

• Licensed as New Jersey Real Estate Salesperson

• Licensed as Title Insurance Producer
This page was last updated Summer 2011.